Developing Your Business Plan:
Executive Summary - a concise overview that highlights the most essential elements of your project plan
Business Description - a more in depth description of the business and its purpose

What do you do/create?
What is your vision?
What separates your from competitors?

Market Research & Competitor Analysis

What is the market demand?
Who is your target customer?

Conduct a SWOT Analysis - identify Strengths, Weaknesses, Opportunities, and Threats
Financial Projections - anticipated revenue, expense, and cash flow
Goals, Objectives, & KPIs

What are you trying to achieve?
Which metrics will determine success?
US Small Business Administration
SCORE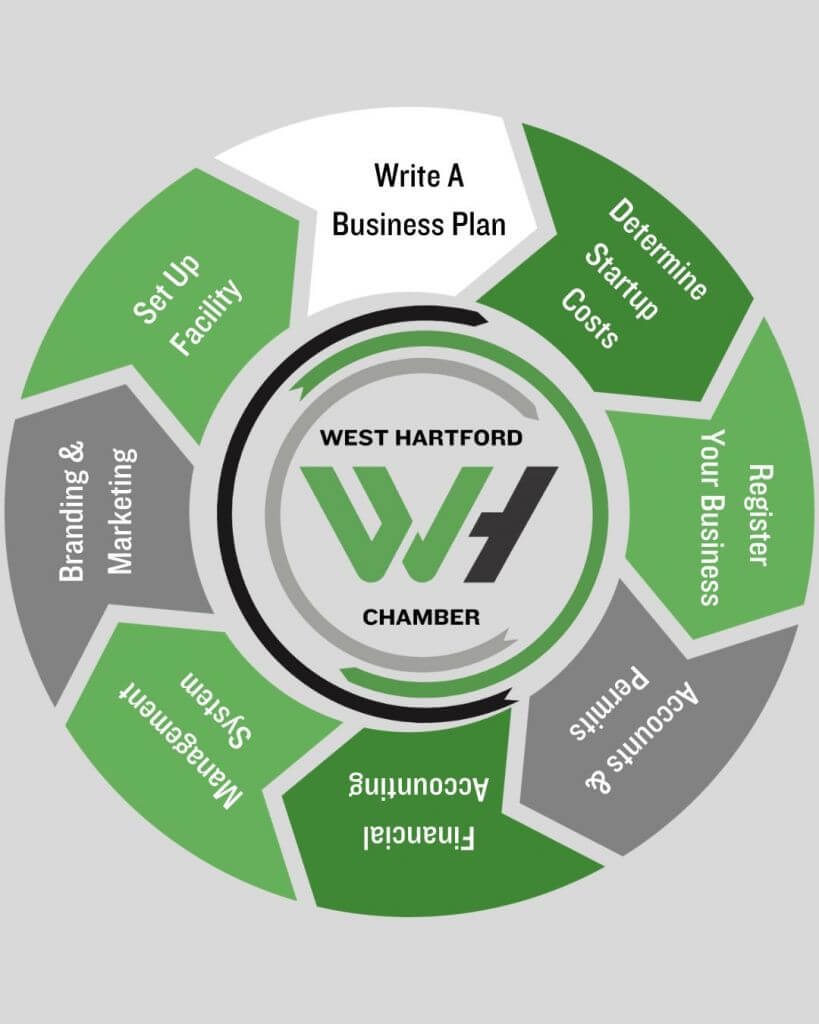 The information contained is for educational purposes.  The West Hartford Chamber is not responsible for the actions of individuals or organizations using this resource for guidance.