The Minority Business Network (MBN) was established to provide visibility, networking opportunities and resources to Chamber members who are also members of underrepresented racial, ethnic, and religious populations. Our mission is to provide our members with opportunities, connections and resources. 
MBN hosts a range of programming, intended to: 
Increase visibility of minority owned and represented businesses

 

Provide a discussion forum for the unique challenges faced by minority professionals

 

Increase diversity of Chamber membership

 
The Minority Business Network meets via Zoom the 2nd Thursday of each month at 9:00 am.  Current West Hartford Chamber members who, would like to attend a meeting, please contact kate@whchamber.com.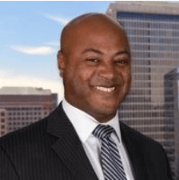 Minority Business Network Chairperson 
Christopher Clarke 
Financial Advisor 
Merrill Lynch Wealth Management 
Colorful Conversations is a quarterly panel discussion series designed to take a deep dive into issues that disproportionately impact minority populations.  We invite experts from across the country to educate the community on topics of interest, and propose solutions to the issues faced.  Past topics include Healthcare, Education, Access to Technology, and Employment.  The forum streams live via Zoom, on Facebook, and through our partnership with West Hartford Interactive Television.  The recordings are housed on the Chamber's YouTube channel. 
Fourth Friday Pizza Lunch 
The Minority Business Network hosts an open networking event at Luna Pizza on the fourth Friday of each month. This informal, drop-in creates an opportunity to meet and mingle with other area professionals in a fun and engaging environment.  Pizza lunch is free to attend (lunch specials are available to purchase), and open to all.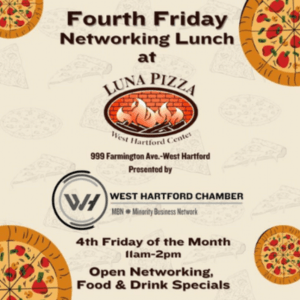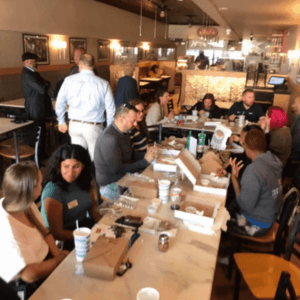 Black History Month Breakfast 
Black History Month provides an opportunity to go beyond stories of racism and slavery to better understand the Black experience and spotlight ongoing Black achievements.  MBN launched our Signature Event as a platform to explore these topics while celebrating the Minority Business Network and the work it does in supporting our community.