Estimate Your Up-Front Expenses:
Create a Startup Budget

One-Time Startup Costs
Overhead Costs (Rent, Utilities, etc.)
Labor Costs

Open a Dedicated Account for Startup
Research Available Grants
US Small Business Administration
CT Department of Economic & Community Development
West Hartford Chamber Member Assistance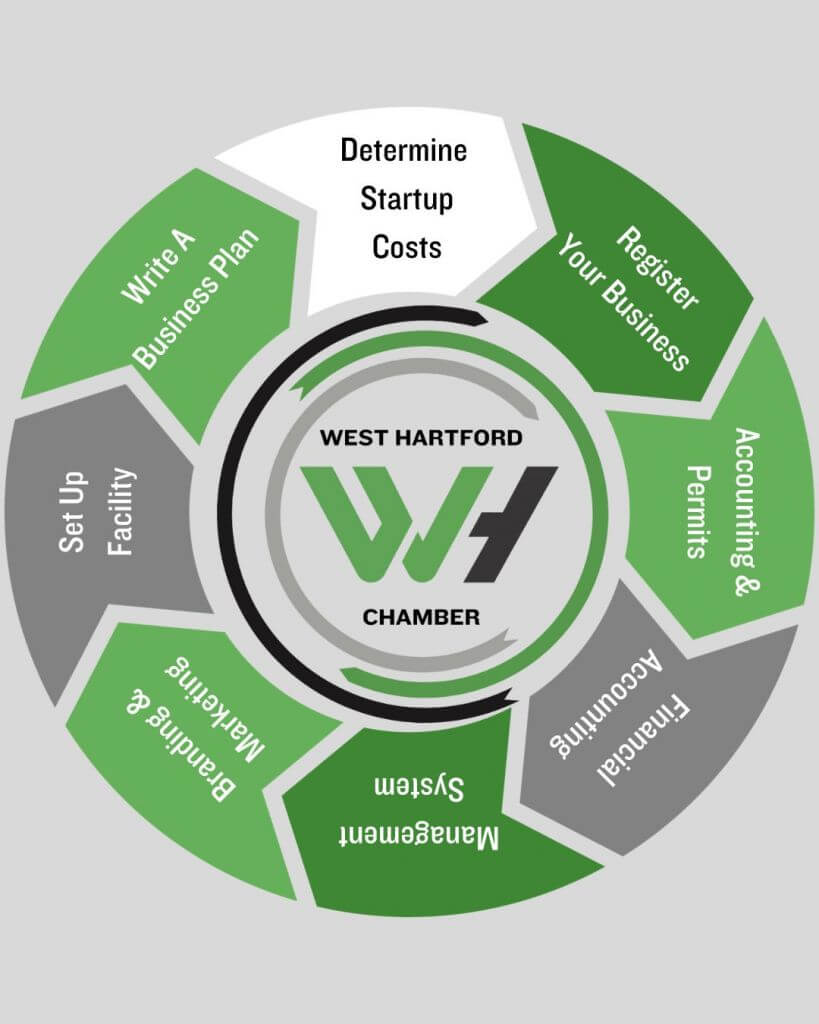 The information contained is for educational purposes.  The West Hartford Chamber is not responsible for the actions of individuals or organizations using this resource for guidance.